Haunted Places in Pittsburgh
These haunted places in Pittsburgh, PA may be scattered across western Pennsylvania, but have one thing in common:  an urban legend based on paranormal activity, developed over years and decades.  Each of these has its own ghost story, some involving zombies, ghouls or spirits; others involving murder mysteries and folklore.  Pittsburgh has many old restaurants, cemeteries, taverns and colleges that are supposedly haunted or have tales of horror.
Will you dare to visit and find out for yourself what makes these places so haunted and legendary? Some of the sites are on private property, so please do not trespass. Always obtain permission if you are headed somewhere outside of a public setting.  If you know of other Pennsylvania sites that are haunted, please email me by clicking here and it will be considered for inclusion in the list.  Finally, if you are looking for haunted Halloween attractions near you, be sure to visit this page instead:  Haunted Houses in Pittsburgh
For more,information on these and other sites, please check out these books about Haunted PA History and Folklore by local author Thomas White
 .
1201 Bruce Hall, University of Pittsburgh
On the top floor of the Bruce Residence Hall is located Room 1201, a banquet hall that is used for catered special events. There have been many accounts over the years of paranormal activity in the room: cold spots, objects moving, and the feelings of spiritual presences while otherwise alone. The ghosts are believed to be those of two women who committed suicide many years ago in the room. Though relatively harmless, these occurrences have left several workers and visitors to 1201 unnerved and happy to be out of this haunted house!
http://pittsburgh.about.com/library/blghosts_bruce.htm
3990 Fifth Avenue, Pittsburgh, PA, United States
40.4427563, -79.9564623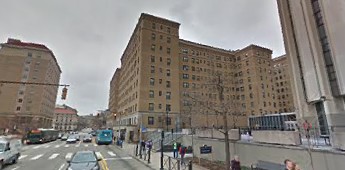 13 Bends
One of the most popular but confusing haunted places in pittsburgh is the urban legend of "13 Bends". The main legend involves Coulterville Cemetery near Elizabeth, McKeesport and Boston. An old orphanage from the 1800s that stood on this site burned down years ago, and you can still supposedly hear footsteps and children, and perhaps see some apparitions in the rear view mirror of your car! Some encounter a great sense of sadness as they drive by. Childlike handprints can then be seen all over the vehicle. But it is the isolated location of the cemetery that makes it even spookier. There is but one way in and out, along a long, curvy road toward the river. On this road, the legend of "13 Bends" was born. If you count the number of bends in the road in one direction, there are 13, but on the way back, only 12. The only explanation is, of course, sinister spirits or playful century-old orphans! But the legend of "13 Bends" has spread. Some in the local area have mapped the 13 bends story to nearby Route 48 above the Boston Bridge. And somehow the legend is often mentioned in Harmar or Harmarville, on Cambell's Run Road near the location of an old mine site.   For additional information and other aspects of the legend, see our latest post on 13 Bends: Legend & Folklore
https://www.swpenna.com/13-bends-coulterville-pa/
Tourman St, Coulter, PA 15028
40.3029827, -79.8011452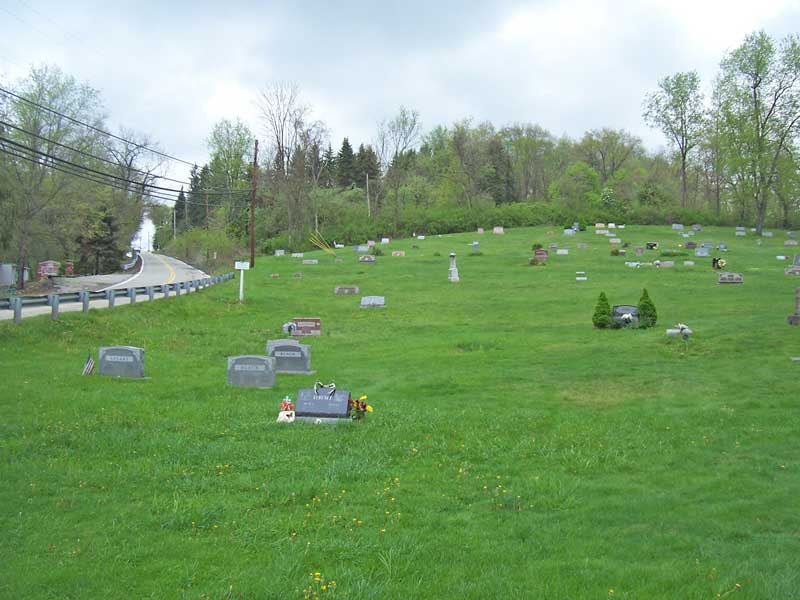 Blue Mist Road
This isolated stretch of Irwin Road near North Park has been attracting attention for years. Irwin Road is an unlit, unpaved lane dotted with some scattered homes and ruins along it. It traverses a hollow parallel to Babcock Blvd. that is scary enough during the day, let alone at night. There are many legends and rumors associated with this place, but it is most known for rumors of satanic activity and all the horrors that typically go with that. It is named after the creeping "blue mist" that sometimes covers the road. It is one of the most searched for and well known sites in the Pittsburgh area, making this a classic "haunted" place.
http://hauntsandhistory.blogspot.com/2008/04/blue-myst-road.html
Irwin Road, Gibsonia, PA
40.6089126, -79.9983395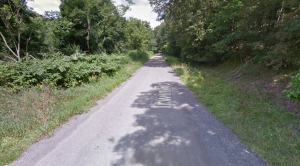 Carnegie Library of Homestead
If you know anything about Pittsburgh history, it may not surprise you that this library is haunted. It was given as a gift by Carnegie only 6 years after the deadly Homestead Steel Strike of 1892. Despite his good intentions, there was still bad blood among the steel workers for Carnegie, for defeating their attempt at organized labor. Could it be these restless steel workers that haunt and make trouble in this century-old historic building?
http://hauntsandhistory.blogspot.com/2011/11/homestead-carnegie-library.html
510 E 10th Ave, Munhall, PA 15120
40.4070473, -79.9028365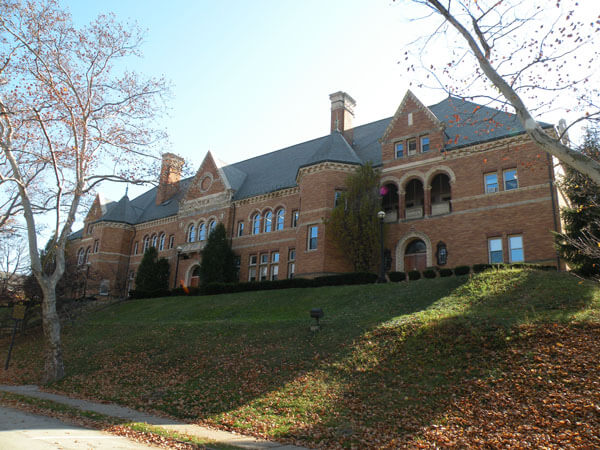 Chatham University's "Blue Lady of Woodland Hall"
Chatham University is so haunted that they now hold an annual "ghost walk" to tell all of their tales. There are several scattered around campus, each with its own interesting and tragic story. The most well known is the "Blue Lady of Woodland Hall", who has appeared to students, hovering above them as they wake. Nearby, Carlow College has its own tale in Room 947 of Dougherty Hall. Late at night, students have reported seeing misty apparitions and hearing scratching noises on the walls. Pittsburgh colleges seem to have haunted houses all over the place!
http://sites.google.com/site/hauntsandhistory/threerivershauntsandhistorya
Woodland Rd, Pittsburgh, PA 15232
40.4478125, -79.9234839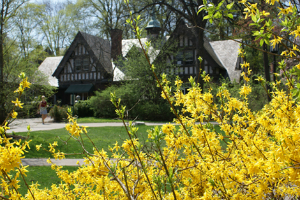 Collectiques Shop of Monongahela, PA
At this haunted antique shop, located at 808 West Main Street, the ghost of a young girl sometimes provides a chill when present, and her voice can sometimes be heard. In fact, this ghost has supposedly been photographed! This building must have quite a history; it was built in 1869.
http://sites.google.com/site/hauntsandhistory/threerivershauntsandhistory6
808 West Main Street, Monongahela, PA
40.2054994, -79.9330774999999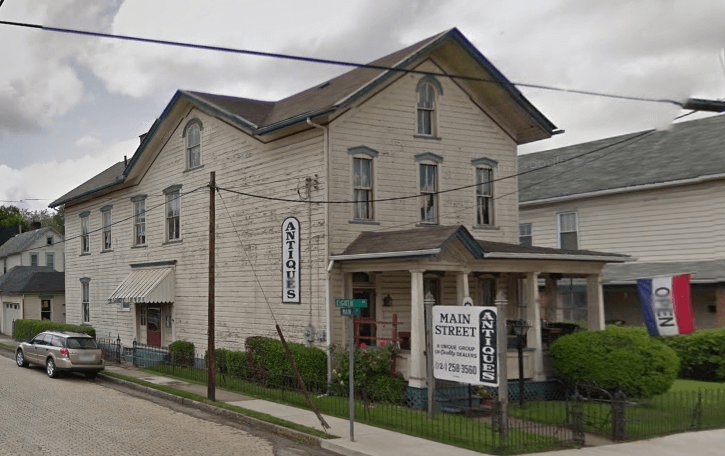 Congelier House: The Most Haunted House in America
Once noted as "The Most Haunted House in America", this home on Pittsburgh's North Side is still creating chills, even though it is long gone. It still may be one of the most haunted places in Pittsburgh.  It was built in the 1860's at 1129 Ridge Avenue, the home of Charles & Lydia Congelier. The house had numerous owners and visitors, each adding to the macabre history of the building. Finally, by some reports it met its demise in a grand explosion in 1927 – others say it was razed, either way it has passed into the annals of local folklore…
http://pittsburgh.about.com/od/history/a/congelier_house.htm
1129 Ridge Avenue, Pittsburgh, PA
40.4493431, -80.0200777
Connellsville Carnegie Library
Inside the library, there are reports of bodiless footsteps and the sighting of an elderly lady in a babushka seen through the window of the now shuttered building. The library was built on the site of an old graveyard – always a great reason to be known as a haunted house!
http://sites.google.com/site/hauntsandhistory/threerivershauntsandhistory6
299 S Pittsburgh St, Connellsville, PA 15425
40.015774, -79.588255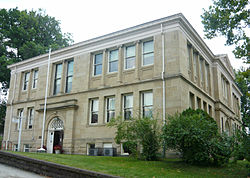 Covert's Crossing
Covert's Crossing was a single-lane old bridge in New Castle, PA. The bridge was built in 1887, and was very narrow. It has become the subject of many legends in the area, most of which involve headless spirits and midnight tragedies. For example, one story asserts that a newlywed couple in a horse drawn carriage was struck head on by a car on the bridge on their wedding night. The groom was never found, and the bride was decapitated. Variations of this story substitute the couple for a young girl on her prom night, and yet another mentions a railroad worker from the nearby tracks. In all the stories, the poor souls basically met the same end. Legend has it that these spirits would appear at midnight to whoever was brave enough to stop on the bridge. But this dangerous stunt is fortunately not possible anymore: the entire bridge was stolen in 2011 and sold for scrap! That just adds to the legend of Covert's Crossing, maybe not in a "haunted place" sort of way, but definitely in a strange and unusual way!
http://www.strangeusa.com/Viewlocation.aspx?id=8547
611 Covert Rd, New Castle, PA 16102
40.995327, -80.413974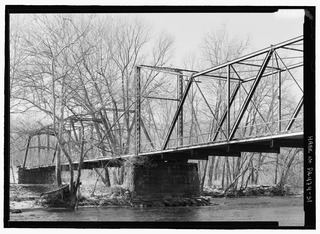 Covette Tunnel
Piney Fork Tunnel on Piney Fork Road is also known as "Corvette Tunnel". The tunnel is very narrow and lies adjacent to a sharp turn in the Road. Legend has it that 2 corvettes were drag racing, and only one could fit into the tunnel. The other met a horrific end, leading to the death of a young girl. Some have said you can still hear the screeching of tires and the screams of the young girl if you visit at night. Also, if you dare to flash your headlights 3 times into the tunnel, the ghostly headlights of a corvette will appear, heading right at you! It should be noted that this tunnel is often confused with Green Man's Tunnel, which lies in the same vicinity, but is apparently off of the roadway. This is a good example of how legends and folklore mix and grow over time and become attached to such haunted places.
http://pghbridges.com/glassport/0587-4458/pineyforkBORR_tun.htm
3899 Piney Fork Rd, South Park Township, PA 15129
40.2720211, -79.9691952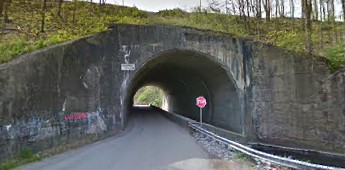 Crow Rock
A horrifying massacre took place on May 1, 1791 in Greene County, Pennsylvania. Four young sisters, ranging in age from 10 to 16 were brutally attacked on their way home, by two Indians and a white accomplice in search of information about a nearby fort. Catharine, Susan and Betsy Crow perished in the attacks, and only their sister Tena managed to escape. The attackers hid behind what is known today as "Crow Rock", which is located in Crabapple Hollow, Richhill Township, near the town of Wind Ridge. The rock still stands today near its original location as an eerie memorial to the girls. It is difficult to find due to the extremely rural and isolated nature of this part of Green County, and it serves as a stark reminder of the dangers that these frontier people faced daily.
http://www.pa-roots.org/data/read.php?411,309032
Crow Rock Road, Wind Ridge, PA 15380
39.9253676, -80.5043396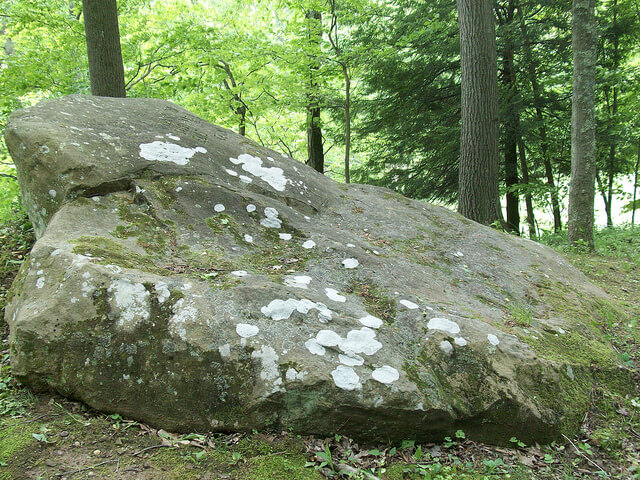 Dixmont State Hospital
This old institutional campus of buildings in Kilbuck Township was the object of many rumors and ghost stories. It has been torn down in recent years, but still holds a special place for many ghost hunters. The buildings on the expansive grounds sat vacant for many years, which only helped to increase its reputation for paranormal activity (the mental institution part didn't hurt either). Classic example of haunted houses!
http://www.dixmontstatehospital.com/
Ray Rd, Pittsburgh, PA 15202
40.515173, -80.1143653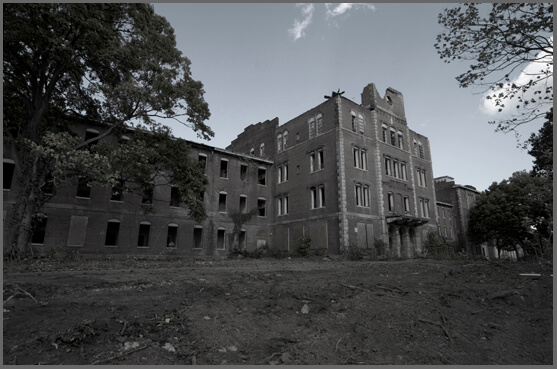 Dormont Library's Ghostly Librarian
Dormont Library was allegedly haunted by a former librarian named Mary, who died in the 1980s. Mary loved the library and was well known and respected. Shortly after her death, strange things began to happen. Flickering lights, books falling from shelves and similar occurrences were attributed to her spirit. The feeling of her presence was benevolent, so much in fact that her surviving husband would visit the library to feel closer to her. In fact, it seems she was waiting for him; after his death, the strange occurrence stopped!
http://ghostsinpgh.atspace.org/
2950 W Liberty Ave, Pittsburgh, PA 15216
40.3942107, -80.0359602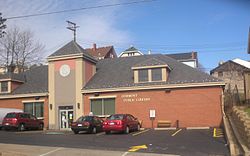 Frick Mansion (Clayton House)
Most people suspect that the ghost of Clayton House is that of Helen Clay Frick continuing to watch over her childhood home. The home was opened to the public in 1990 and since that time, security guards have reported hearing someone walking around on the third floor of the building late at night when no one is there. Be sure to visit this old, haunted house – it is often open to the public!
http://pittsburgh.about.com/library/blghosts_clayton.htm
7227 Reynolds St, Pittsburgh, PA 15208
40.446587, -79.902277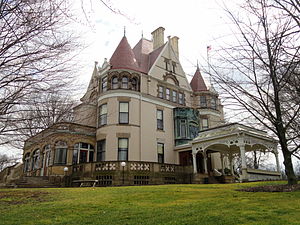 Ghost of the Allegheny County Jail
How would you like to be in a jail that was also a haunted house? In 1907, prisoners in one section of the Allegheny County Jail pleaded to be moved to another area of the facility. It seemed that the ghost of a former cellmate, W.A. Culp, still could not escape and was harassing and terrifying the men. Culp committed suicide in the prison, and it seems that he wasn't happy to find out that he still was trapped within its walls! The frightened former cellmates were granted their request.
http://writetoleft.wikispaces.com/Halloween+Legends
436 Grant St, Pittsburgh, PA 15219
40.4388217, -79.9963504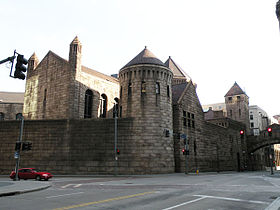 Ghosts of West Overton
This Abraham Overholt family estate dates back to 1800, and still has 18 of its' original buildings, including the mansion and distillery. The estate is haunted by 2 Overholts: Jacob & Clyde. One Overholt hung himself from a tree on the property, and another died in a room now used as a storage area. People say they can see his face looking out the room's window. Although the place is known for being haunted, the current administration at West Overton is trying to downplay such incidents.
http://sites.google.com/site/hauntsandhistory/threerivershauntsandhistory2
109 W Overton Rd, Scottdale, PA 15683
40.1155652, -79.566845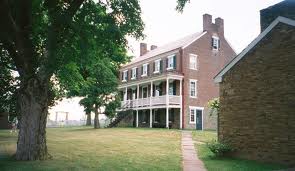 Glowing Tombstone of Hoffman Cemetery
From a certain viewpoint along Stahl Road, looking across the valley at the cemetery, one tombstone in particular appears to glow against the night sky. This has been known for decades, but in recent years cornstalks have blocked the view during the summer / fall. I have not been there in quite some time so I do not know the current status. A simple study years ago concluded that the strange light is indeed coming from a certain tombstone, but to this day it is not known why. Some have said it is a reflection from a far off street light, but this seems unlikely. The tombstone does not glow when standing near it; you can only see the eerie glow from the vantage point across the roadway! Because of this, the cemetery has grown legendary in the local area. There have been rumors of orbs and streaking lights across the cemetery as well. The area is rather spooky and creepy at night – the perfect setting for such a haunted place!
http://www.histopolis.com/Place/US/PA/Westmoreland_County/Hoffman_Cemetery
Hoffman Cemetery, Smithton, PA 15479
40.14495377, -79.7170258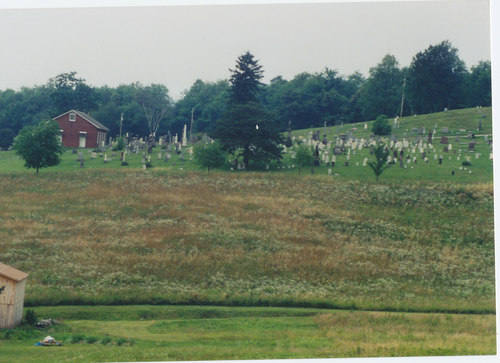 Gravity Hill – North Park
Located at the intersection of McKinney Road @ Kummer Rd. Drive up McKinney toward the golf course and stop at the stop sign at Kummer Rd. Put your car in neutral and you will drift backward up the slight hill. This really works, and does not have an apparent reason. This is one of many such "gravity hills" in the state. Optical illusion or something more paranormal? You decide!
http://www.weirdus.com/states/pennsylvania/roadside_oddities/gravity_hill/index.php
461 McKinney Rd, Wexford, PA 15090
40.6136193023911, -80.0280068212108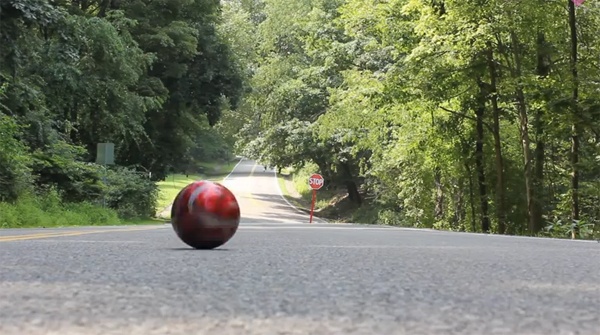 Green Man's Tunnel – South Park
This "out-of-the-way" tunnel, near Piney Fork and Gill Hall Roads, is allegedly the home of the "Green Man", a disfigured recluse that is not welcoming of visitors. The Green Man was the apparent victim of some kind of electrical or nuclear accident, depending on the version of the story. This legend actually has its roots in Beaver County, where "Charlie No Face" roamed the roads at night many decades ago. This is a true story, but it is unclear how the folklore traveled from Beaver County to South Park. Also see the listing for "Corvette Tunnel", which is nearby. The area is very secluded and is ripe for stories such as these; this is one of the most well-known haunted places in the Pittsburgh.
http://www.yoursouthhills.com/southhillsrecord/article/legend-green-mans-tunnel-still-favorite-tale
3701 Piney Fork Rd, South Park Township, PA 15129
40.2775162, -79.97514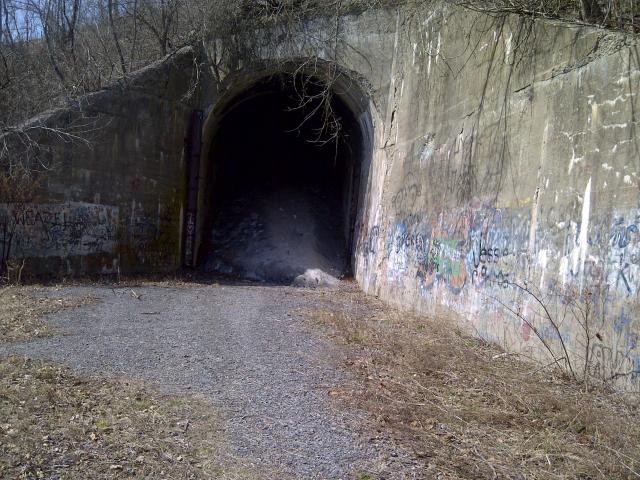 Haunted Slippery Rock University
Slippery Rock seems to have a number of locations on campus with ghostly reputations. Most of these revolve around Emma Guffy Miller. Haunted sites include Miller Auditorium and North Hall. Nearby McConnell's Mill State Park is reputed to house its own ghost at the Old Mill – former caretaker Mose Whorton.
http://mysite.verizon.net/vze7tsc4/id60.html
1 Morrow Way, Slippery Rock, PA 16057
41.0600055, -80.0508919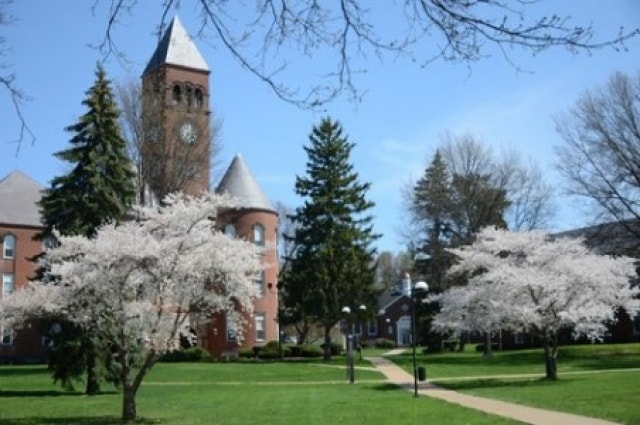 Haunted US Hotel in Hollidaysburg
The US Hotel in Hollidaysburg has a long history of paranormal activity. Built in the mid-nineteenth century, it has been used primarily as an inn and restaurant, but also has been rumored to have had ties to the underground railroad. The hotel burned in 1871 and was rebuilt. It is believed that a girl may have perished in the fire, and that her spirit still haunts the upper floors. A playful ghost, the most that many have encountered was on the order of slamming doors and things being knocked over. However, a group of ghost hunters had a much more terrifying experience, relating to a hostile sprit of a murderer and his unfortunate victim inside the haunted house.
http://www.phantomsandmonsters.com/2009/07/pennsylvania-hotel-has-long-history-of.html
401 S Juniata St, Hollidaysburg, PA 16648
40.4272949, -78.3889024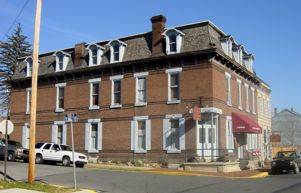 Historic Harmony Inn: Food & "Spirits"
The Harmony Inn is located in a National Historic District in the town of Harmony, PA. It was originally owned by Austin Pearce, a prominent banker, mill operator and railroad executive as early as 1856. Over the years, the building has had numerous owners and uses and has a colorful history. The spirits that haunt the inn seem to be friendly, and most of the reported encounters relatively benign. Legend has it that there are at least 3 ghostly entities that keep an eye on things around the haunted house! Maybe for this reason, the Harmony Inn has been featured often in the media, especially around Halloween. Today, the Harmony Inn is open as a restaurant and offers many special events.
http://www.historicharmonyinn.com/
230 Mercer St, Harmony, PA 16037
40.8029287, -80.1265899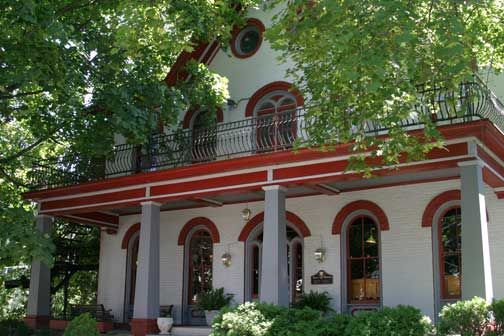 Jean Bonnet Tavern
The Jean Bonnet Tavern in Bedford was built in the 1760s. At one point, the building was used as a prison, and several condemned prisoners were hanged on location. So it is not surprising that the building has developed a reputation for paranormal activity over its many years! One ghost is that of a young girl waiting for her lover to return. Her footsteps can be heard running to the window, pausing, then slowly walking back again. There have also been numerous sightings of ghostly men in frontier clothing within the haunted house, sounds of patrons enjoying the bar while closed, even mysterious, staring eyes appearing in the walls!
http://www.jeanbonnettavern.com/folk%20lore.html
6048 Lincoln Hwy, Bedford, PA 15522, United States
40.0423602, -78.5606563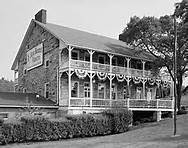 John Heinz Pittsburgh Regional History Center
This building, in the Strip District of Pittsburgh, was once site of the Chautauqua Lake Ice Co, which exploded due to fire on February 9, 1898. The building has since been renovated and now houses the John Heinz History Center. Several staff members, including night security guards, have witnessed strange sights and sounds there. Most activity seems to center around the 5th floor (used as storage/archives) and the loading dock area. Spirits have been known to occupy and interact with the exhibits there. This haunted house is easily accessible: The History Center is open to the public 7 days a week from 10AM to 5PM (holidays excluded).
http://www.unsolvedmysteries.com/usm391670.html
1212 Smallman St, Pittsburgh, PA 15222, United States
40.4465796, -79.9921893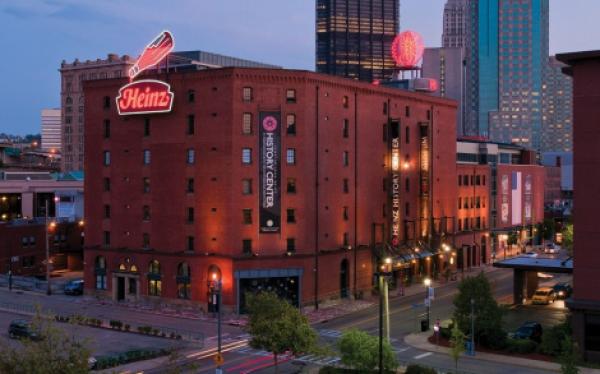 Livermore – The Sunken Town
At the base of the Conemaugh River Dam, on the Westmoreland / Indiana County border, lies the remains of the town of Livermore. When the dam was created in 1952, the town was intentionally flooded. Some still assert that although most of the buildings had been razed previously, not all were demolished, leaving several structures to an underwater fate. Because of the water level, the buildings are obscured from site. Other sources say that all of the buildings were razed prior to the flood. What really lies below has become the subject of conjecture and mystery!
http://en.wikipedia.org/wiki/Livermore,_Pennsylvania
672 Livermore Road, Blairsville, PA 15717
40.45421, -79.336104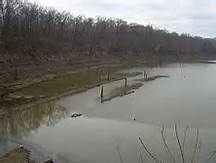 McKees Rocks Indian Burial Ground
An Indian burial ground located in the otherwise urban town of McKees Rocks near Pittsburgh may be little known, but it gets attention every once in a while in the media. Estimates say that between 500 to 1000 may have been buried at the site about 2000-2300 years ago. The number of bodies unearthed has been much smaller, along with many artifacts. This site has been of interest for over 100 years and has received special attention from many Native American groups as well as archeologists. At this point, there is much disagreement as to what, if anything still exists at the site. Not your typical haunted place!
http://explorepahistory.com/hmarker.php?markerId=1-A-205
168 Hamilton St, McKees Rocks, PA 15136
40.4732922, -80.0516872
Mishler Theater
Since 1906, the Mishler Theater in Altoona has hosted countless shows and performances and has become a landmark of the community. It must have been very difficult for its original owner, Isaac Mishler, to sell the theater in 1923 and watch it be converted into a movie house. The building was once again renovated in the 1960s and continues to operate. Most patrons may not realize its reputation as a haunted house. Ever attached to the Theater, the spirit of Mr. Mishler has been seen by performers, watching the show or strolling backstage. He loved his theater so much that he could never really leave it! Ghosts of former caretakers and a woman who tragically died in the theater have also been reported.
http://www.pennsylvania-mountains-of-attractions.com/ghostly.html
1208 12th Ave #206, Altoona, PA 16601
40.5163543, -78.4020359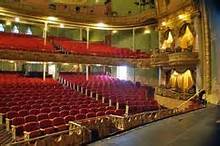 Moll Derry – The Witch of Fayette County
Stories and folklore about a supposed witch in rural Fayette County have survived for over 2 centuries. Mary "Old Mollie" Derry was her name, a fortuneteller and whiskey seller who resided near Haydentown, PA. Her reputation as a witch was well known in the area. She supposedly could cast spells, throw curses and predict the future. Some said she could even fly! It was best not to anger her. One story asserts that she cursed three men who had mocked her, saying that each would encounter death by hanging. As you might imagine, their fate was sealed. As you can imagine, the legends of Old Mollie have been exaggerated over the years. Some have argued that she not a witch, but was more of a healer in the ways of Pennsylvania Dutch Hexcraft, or "Pow-wow". It is interesting to see how folklore and legends develop over the decades and centuries.
http://sites.google.com/site/derrysinamerica2/maryoldmollderry
393 Hardin Hollow Rd, Smithfield, PA 15478
39.796353, -79.747952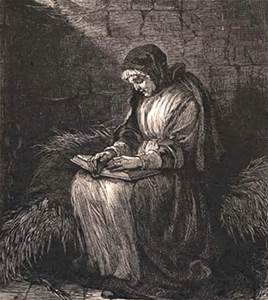 Mount Washington Tavern
Mount Washington Tavern is located off the National Road and is part of the Fort Necessity National Battlefield Park. It is one of many taverns that were built along the National Road. These taverns gave weary stagecoach travelers a place to eat and rest. Today a museum, there have been reports of unexplainable footsteps and laughing at the haunted tavern after the park has closed, along with other chilling accounts of orbs and spiritual presences. There have even been recent reports of seeing faces in the windows and one of encountering a ghost materializing before her eyes!
http://www.graveaddiction.com/mtwashtav.html
3414 National Pike, Farmington, PA 15437
39.820359, -79.590368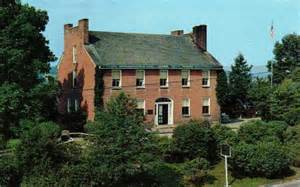 Polly Williams: The Legend of White Rocks
"Polly Williams, 1792 – 1810: Behold with pity you that pass by, Here do the bones of Polly Williams lie. Who was cut off in tender bloom, By a vile wretch, her pretended groom." Sweet Polly Williams fell to her death from nearby White Rocks under questionable circumstances. Was her demise the work of her fiancé Phillip Rodgers? He was acquitted, and claimed innocence. Does Polly still roam Chestnut Ridge searching for justice? White Rocks today is known more rock climbing than for being a haunted place, and can be reached with some effort from the outskirts of Fairchance, PA.
http://hauntsandhistory.blogspot.com/2008/08/polly-williams-and-white-rock.html
Hi To Rd, Fairchance, PA 15436
39.8262498, -79.7303765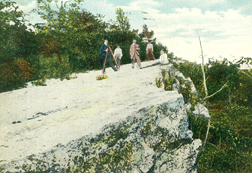 Pyramid Monument
A large, pyramid-shaped monument can be easily viewed from the road in Rosemont United Cemetery on Cemetery Lane, Ross Township, PA. The monument is for Charles Taze Russell, Pittsburgher and founder of the Jehovah's Witnesses. The pyramid was a favorite symbol used by Russell in much of his literature. He died in 1916. Not necessarily a haunted location, but noteworthy.
http://www.alleghenycity.org/downloads/034%202006%2002%20Summer%20Reporter%20Dispatch.pdf
226 Cemetery Ln, Pittsburgh, PA 15237
40.50887, -80.015342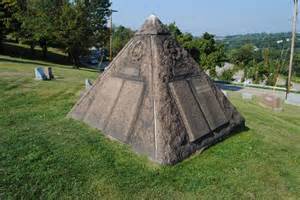 Shades of Death (Level Green, PA)
A well-known wooded area near Level Green, PA, one legend suggests that the area is haunted by man who committed suicide. Definitely spooky and creepy at night, the area was popular for four-wheeling at one time. Wooded "patches" throughout the state seem to attract urban legends, usually based on a bit of truth that has has grown and been made larger than life as time passes.
Level Green, PA
40.393333, -79.720556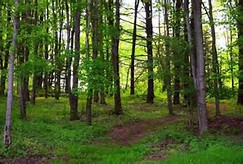 Shades of Death Road (Avella, PA)
Shades of Death Road is an actual road just north of Avella, PA. Other than the creepy name, it appears to be just another beautiful country road in the wooded countryside of western Pennsylvania. This road is not far from the Meadowcroft Rock Shelter and Museum, and the entire area is rather enchanting, if not haunted. For now, the mystery remains how it got its name!
Shades of Death Rd, Avella, PA 15312
40.3093494, -80.4788404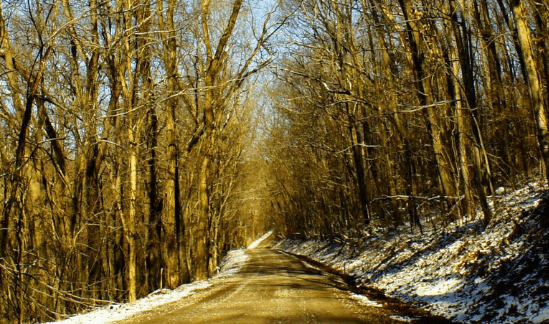 Snyder Cemetery
Snyder Cemetery is an old family graveyard located in what is now Moraine State Park. According to local lore, red eyes will chase you out of the haunted place. They say that Conrad Snyder is haunting his family's resting place. There is an account of a green glowing light that comes from a small headstone, and white flashes of light and a weird fog have been reported there as well.
http://www.cpsi-paranormal.org/SnyderCemetery.html
Burton Rd, Slippery Rock, PA 16057
40.9759038, -80.0149654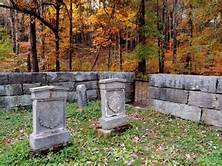 The Black Cross of Butler County
The Influenza Epidemic of 1918 / 1919 took an especially heavy tool on the town of Winfield, PA in Butler County. Mass graves of up to 20 bodies per grave were quickly dug and buried in order to prevent the spread of the disease. Most of the victims were recent immigrants to the area and did not have family members to tend to their burials otherwise. A Catholic priest, Father O'Callahan, eventually performed burial rites for the victims and ordered the placement of a large cross of railroad ties to mark the site. Today, the remains of the original cross have been found, and are situated onsite, next to the smaller cross that exists today. The area has been designated as a local historical site, and has drawn the attention of ghost hunters and paranormal investigators over the years.
http://www.saxonburglocalhistory.com/Winfield.html
Winfield Township, PA
40.7723364, -79.7287703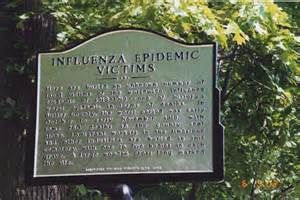 The Dark Place
The North Shore of Pittsburgh has recently evolved into a regional destination due to its sporting events, bars and attractions. This area and the adjacent Allegheny West section of Pittsburgh have a long and diverse history. Before European settlement, the area was feared by Native Americans for having an unusual amount of supernatural activity, especially with spirits of their killed enemies. The area was swampy, dark and spooky, and was designated for a time by the Indians to only be used for torture and execution. This area was eventually developed as a hotbed of industrial activity and became the home of many prominent Pittsburghers. However, it continued to be known as a haunted place for its high degree of hauntings and ghost sightings. Many of the homes were thought to be haunted, including Congelier House, "the most haunted house in America", on Ridge Avenue. Today, these stories are preserved in history, but the area has an entirely different feel. But there are some that still feel that this "dark place" is cursed!
260 N Shore Dr, Pittsburgh, PA 15212
40.4466866, -80.0089281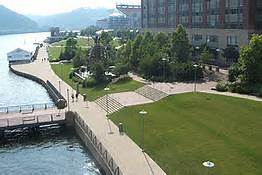 The Deacon of The Depreciating Lands Museum
The Depreciating Lands Museum is located near Route 8 in Hampton Township. It is a small museum, primarily used for education about pioneer life. It is known for its day camps and programs for young children. The building that it occupies was built in 1839, and was originally a Presbyterian church. For that reason, the friendly spirit that is rumored to be there has been named "The Deacon". Tales of The Deacon & the haunted house began in the mid seventies, during building renovations. The Deacon's purpose is typically to ensure safety, as if he is still watching out for those that occupy his building. Instances include the helping of a young boy on a ladder and the protection of workers from a ceiling cave in. In recent years, the museum has held Halloween Candlelight tours, where youngsters have hoped to catch a glimpse of "The Deacon"!
http://www.johnfries.com/writing/nhillslegends.html
4743 S Pioneer Rd, Allison Park, PA 15101
40.5950874, -79.9488616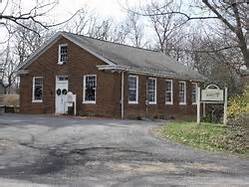 The Indian Spring
Evergreen Community Park in Ross Township is a popular spot for picnics, parties and fishing in the small pond within the park. An old legend asserts that the spring that fills the pond was created under miraculous circumstances, for a desperate young Indian couple searching for water in the 19th century. The lovers were trying to escape their tribes, who had arranged marriages to others against their will. The grandson of this couple first told the story in 1924 to landowners in the area after searching for and finding the spring.
http://www.pittsburghlive.com/x/pittsburghtrib/news/pittsburgh/s_704666.html
3430 Evergreen Rd, Pittsburgh, PA 15237
40.541512, -80.021985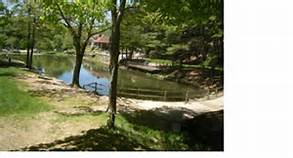 The Legend of Bloody Mary Black
It seems as if every town has its own Bloody Mary ghostly tale, each one a little bit different. Some claim that if you drive to a certain location at night, and call out to Bloody Mary, she will appear and create all kinds of evil havoc. In New Castle, PA, she is known as Mary Black, in other towns she may have other names, but the stories are usually the same. Other tales claim that if you look into a dimly lit mirror and repeat "Bloody Mary Bloody Mary Bloody Mary", then you will see her, or the devil, or a demon, in place of your own reflection. The point is, there are so many variations to the same story, but the story is so well known – Bloody Mary goes down in history as one of the classic urban legends of our time!
http://intothebeyond.net/mary.php
New Castle, PA
41.0036719, -80.347009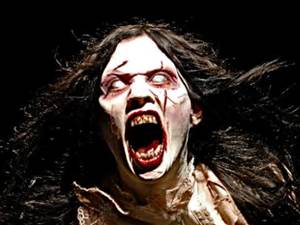 The Millvale Apparition at St. Nicholas Church
The ghost story relating to St. Nicholas Croatian Roman Catholic Church in Millvale may be nearly 75 years old, but remains well known today. The timeless murals in the haunted church themselves help to perpetuate the story. In 1937, the pastor of the church, Father Albert Zager, hired a well known artist to paint these murals. The artist was Maxo Vanka, who finished his task despite a persistent ghostly presence that manifested itself on a regular basis. The ghost would send a warning first – a cold chill would envelop Vanka just before midnight as he went about his painting. If he dared to stay, he would soon encounter the ghost: a man dressed in black, moving about the church, often mumbling and waving his hands franticly. At first Vanka thought it was Fr. Zager, but soon the two realized that they had a visitor. The church had already had a reputation for being haunted for 15 years or so, but it seemed Vanka was most attuned to the spiritual apparition (Fr. Zager never encountered him directly). Some say that the ghost was that of a former priest looking to make amends for past sins. It seemed that he wanted his late-night "alone time" – and since then the parishioners have been very keen in staying away after a certain hour! The church is still open, and Vanka's murals are still there for all to see.
http://www.wirenot.net/X/Articles/2008/M/millvaleapparition.shtml
24 Maryland Ave, Millvale, PA 15209
40.4770174, -79.9696078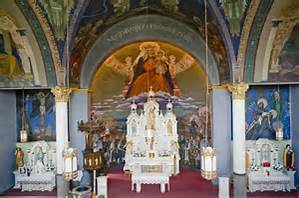 Walkin' Rosie of Restland Cemetery
Restland Cemetery has been the location of many weird sightings and oppressive sensations. Some have claimed to see orbs or been in contact with soldiers from the Revolutionary war. If you go, keep an eye out for Walkin' Rosie, who is buried in the cemetery and has been known to stroll the grounds at night. There is no rest for some at this haunted place!
http://pittsburgh.cbslocal.com/top-lists/best-pittsburgh-haunts/
990 Patton St, Monroeville, PA 15146
40.4142104, -79.8006955