Escape Rooms Around Pittsburgh
Escape rooms  around Pittsburgh are here and growing as this national and international trend has crept into southwestern Pennsylvania. An escape room is a game in which a group of people must work together to understand clues, work out puzzles and physically interact with their environment in order to accomplish a challenging task. Typically, the main goal is to escape or break out of a locked room or confinement in a set amount of time (usually 60 minutes). Common themes included variations of prison break outs, escaping hostage situations or getting out of the way of danger. Basically, the sky is the limit as far as creativity goes!
The escape room concept originated in Japan as a physical form of similar video game concepts. Over the last decade the industry has taken off with nearly 3,000 locations worldwide and growing. Typically, groups of friends go together, and may be merged with others to fill the time slot if demand is high. The games are designed to encourage cooperation and communication among the group while using critical thinking skills. Most escape rooms have a limit of 8 to 12 people per group. Corporations have used escape rooms for team-building exercises for their employees. However, the challenges and games are fun for people of all ages, even though kids may or may not be permitted depending on the theme.
In the Pittsburgh area, a few haunted house attractions have started to incorporate escape rooms into their events. This is a perfect fit as the horror theme works well with the escape room concept, and the target audiences match closely… however not all escape rooms are based on horror or fright, some are based more on collaboration and solving puzzles under time constraints. Either way, there is probably a theme that suits you and your friends!
Below are summaries and locations of several escape rooms in Pittsburgh and around western PA… Be sure to check out their websites for hours, tickets and additional information.
Escape the Room: Pittsburgh
"Escape the Room – Pittsburgh" is located on Pittsburgh's South Side, right on East Carson Street.  It features four different rooms to choose from: The Agency, The Dig, The Apartment, and News Room.  Each of the rooms requires teams to work together find hidden objects, solve clues and solve puzzles within 60 minutes to accomplish the goal.  "The Agency" allows for up to 10 players working together to complete a secret mission. "The Dig" is the newest of the themes, requiring the group of up to 8 players to solve the "mystery of the deep".  "The Apartment" builds upon the theme of being stuck at home, in a literal sense, in which up to 8 players work together to break out.  Finally, the "News Room" requires groups of 12 or less to figure out a way to escape the set of a local news station.
https://escapetheroom.com/pittsburgh/
1505 E Carson St, Pittsburgh, PA 15203
40.4290553, -79.9831387

IQ Escape: Hi-Tech Quests
IQ Escape is located in the North Hills of Pittsburgh near North Hills Village, and provides escape games of themed adventure for 2 to 10 players at a time.  Each game is 60 minutes in length.  The games are suitable for friends, families, students, tourists and corporate events.  Currently, IQ Escape is offering two themed games to choose from: Stealing Mona and Contagion . In "Stealing Mona", a mobster has hired your team to steal the Mona Lisa and bring it back to Italy.  You will have one hour to disable the security system, steal the Mona Lisa and replace it with a fake.  In "Contagion", your team is the last hope for humanity to find a cure for a worldwide disease, unleashed in a bio-terrorist attack at the 2020 Olympic Games in Tokyo.  In this futuristic laboratory setting, you will only have one hour before the emergency generator runs out of power!
http://pittsburgh.iqescape.com/?
4780 McKnight Rd, Pittsburgh, PA 15237
40.5237215, -80.0046349
Escape Room Pittsburgh
Escape Room Pittsburgh has two locations; one in Pittsburgh's Greenfield neighborhood and the other now open in the heart of Homestead along 8th Avenue.  The Greenfield location features two escape rooms: Dr. Stein's Laboratory and Prison Escape.  The Homestead location is the home of "Tomb Explorer".  There is something for everyone, with a theme to fit.  Use your problem solving skills to find clues, gadgets and ultimately, the key to get out!
http://www.escaperoompgh.com/
569 Greenfield Ave, Pittsburgh, PA 15207
40.42629, -79.9399904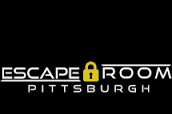 West Hills Escape Room
The West Hills Escape Room in Coraopolis is an interactive puzzle room that requires the team to work together to escape. The themes change every so often to offer something new for repeat visitors. The current theme is "The Deception", in which your team of co-workers has just finished up a project in a basement office… Before you can celebrate, you realize that you have been locked in! You have one hour to find a way out. The West Hills Escape Room is perfect for special events such as birthdays or wedding-related celebrations.
http://westhillsescaperoom.com/
845 4th Ave, Coraopolis, PA 15108
40.5200504, -80.1678887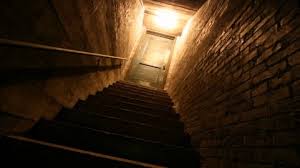 The Great Escape Room: Pittsburgh
The Great Escape Room is "a real-life room escape game", located in the heart of Downtown Pittsburgh near Forbes and Grant.  The focus is on team building and collaboration, with teams of up to 12 working together to complete puzzles and figure out clues within the hour timeframe.  The game is part scavenger hunt as well!  They report only about a 20% success rate, so to escape is no easy feat!  Being in Downtown Pittsburgh, this escape room is popular with companies and corporate teams, as well as private parties, but it is open to anyone 12 years or older.  The current room theme is "The Library (Sherlock's Study)".  See if you have what it takes to become an apprentice of Sherlock Holmes by solving the mystery with logic and reasoning skills!
http://thegreatescaperoom.com/pittsburgh/
428 Forbes Ave, Pittsburgh, PA 15219
40.4388207, -79.998185
Daring Escapes
Situated in Pittsburgh's growing Shadyside / East Liberty area, Daring Escapes aims to provide a "reality show" experience for its customers.  Like most escape rooms, your team must work together to escape your room in less than one hour, but at the end the staff will review how each individual performed in terms of communication, cooperation, etc.  Daring Escapes is featuring two themed rooms: Trapped in a Room with a Zombie and The Cabin.  The first one is pretty much self-explanatory; "Trapped in a Room with a Zombie" requires teams of up to 12 to figure a way out of the room without being "eaten" by the chained zombie among you.  If the zombie touches you, then you are "out" and can no longer participate in the challenge.  Every 5 minutes the zombie's chain is extended by one foot, until at the end of the hour he can move anywhere inside of the room.  In "The Cabin" escape room, there is no zombie, but it sounds just as stressful: your team has been kidnapped and held in a cabin in the woods. You have one hour to find the key to escape before the kidnappers return…
http://www.daringroomescapes.com/
5877 Commerce St #135, Pittsburgh, PA
40.4598009, -79.9281069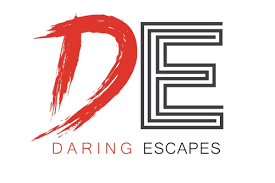 Breakout Pittsburgh
The Breakout escape rooms are located in various cities nationwide, and will be coming to Pittsburgh soon, specifically to the North Hills. Patrons will have up to one hour to crack codes, solve puzzles and understand clues to escape the room, working in teams of between 2 and 8 players.  Breakout Pittsburgh will feature four different themed rooms: The Kidnapping, Museum Heist, Operation: Casino, and Island Escape. In "The Kidnapping", you will begin your hour of escape blindfolded and handcuffed; in "Museum Heist", you will break into a thief's house to find and return a rare art collection.  "Operation: Casino" is a theme based on spying and espionage, where you will identify the alias of a missing secret agent while bringing the bad guys to justice.  Finally, "Island Escape" is based on a tropical vacation that goes south, as a rumbling volcano looms requiring evacuation.  Will you make it off of the island on time?
8035 McKnight Rd., Pittsburgh, PA 15237
40.5534777, -80.0214359
5th Street Escape Room
If you are looking for some fun in the Mon Valley, be sure to check out 5th Street Escape Room, located in central Charleroi.  They are currently booking for three different escape themes: The Heist, Hostage Crisis and Table For Two.  These are especially great for smaller groups.  The first two rooms are designed for 4-6 people and "A Table For Two" for 2 people (obviously).  In "The Heist", your group had decided to rob a bank, but you will need your thinking skills to figure out how to get past the 4 1/2 ton door first.  In "Hostage Crisis", you have been taken prisoner by bank robbers – you only have one hour to escape and alert the police before the bank is robbed.  Finally, "Table For Two" involves escaping a locked dining room before closing time at the restaurant… all because you didn't tip your waitress!
https://5thstreetescaperoom.com/
434 Fallowfield Ave, Charleroi, PA 15022
40.1379317, -79.8979073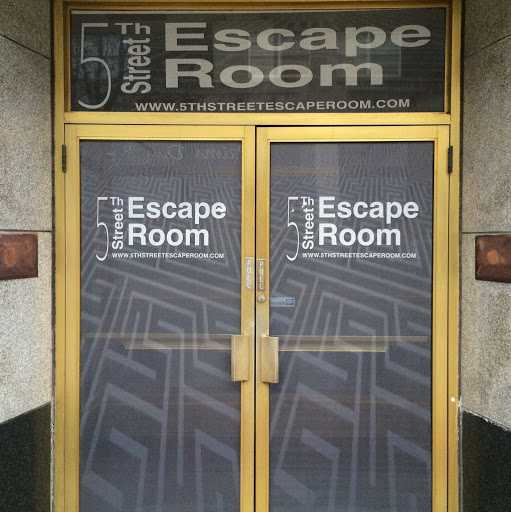 Enter the Imaginarium
Welcome to the Imaginarium, which takes the escape room concept to new levels by integrating the story line more fully into the experience.  Here, you will have to use your wits to uncover the plot as you go along in order to escape.  Imaginarium was born from the creative efforts of the Bricolage Production Company and Scarehouse.  While not a haunted attraction, the rooms are highly stimulating and the tasks challenging.  The plot line is based on the Secret Order of Imaginaria, a mythical order of inventors, artists and magicians that, after more than 50 years, has resurfaced once again in the Pittsburgh area…
http://entertheimaginariumpgh.com/
32 Alpha Drive West, Harmarville, PA 15238
40.5386436, -79.8349594
Code Breakers
Code Breakers is "Pittsburgh's Most Immersive Escape Room", and is currently featuring "Return to Planet Earth".  In this hour-long experience, your team of up to 8 players is tasked with getting your disabled spaceship up and running in order to return home.  You must solve puzzles, find clues and become code breakers to avoid being stranded in space forever.  While the tasks may be too much for young kids, teenagers will love it.  Code breakers is located in Ross Township in the North Hills, in Pines Plaza along Route 19 (Perry Highway).
http://www.codebreakers412.com
1130 Perry Hwy #101, Pittsburgh, PA 15237
40.5479566, -80.035645
Questburgh
Are you looking for a new experience for your family and friends?  Want to bring along your children for a day of family fun! Well your in the right place, Questburgh is the first escape room in the greater Pittsburgh area that gives you and your kids the chance to experience an escape room together.  There are many ways to explain what escape room is.  For instance, it's like a set of games on logic, dexterity and attention.  But in the end, it is the experience of interaction with each other.  It is team building based on game.  Our Escape Room is suitable for many activities: a birthday together with friends, a family weekend, or getting together to have some fun with classmates.
30 S 6th St, Pittsburgh, PA 15203
40.4300269, -79.994026